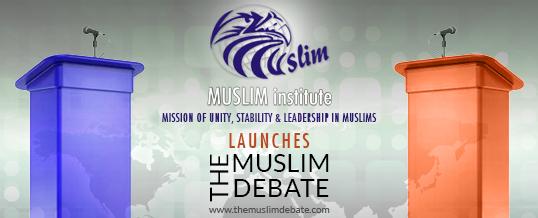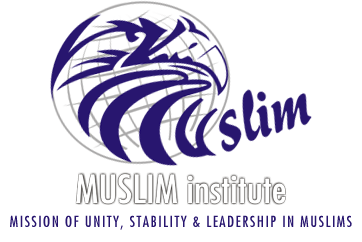 MUSLIM Institute (Mission of Unity, Stability & Leadership In Muslims) is a non-governmental, non-political and not for profit think-tank dedicated to promote peace, stability, prosperity and leadership in Muslims. The institute believes in unbiased and independent research, productive argumentation and dialogue. The research findings of the institute are disseminated through reports, articles, papers, documentaries, and briefs as printed materials and through online media.

The objective of the Institute is to identify and analyse through research, all such issues and problems that are faced by the world, especially Pakistan and the Muslim World and to further strive towards seeking solutions to the same in order to better face the challenges of the 21st century. Our research activities go beyond defence & strategic, economic, social and political stability to include the wider issues of cultural imperialism, intellectual decline, perversion and loss of cordial values like sincerity, patience, tolerance, self-sacrifice and mutual harmony in the world especially Muslim world. MUSLIM Institute brings together researchers, policymakers, and intellectuals to examine economic, security, political, social, health, and energy issues faced by the world.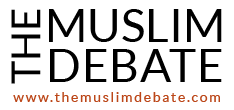 MUSLIM Institute has started new project of online debates "The Muslim Debate" on different issues related to the current challenges faced by the world in general and Muslim community in particular. The Muslim Debate is positioned on the ideology of independent reasoning and works freedom of thought, rational thinking and the quest for truth through an epistemology covering science, rationalism, human experience and critical thinking. The Independent reasoning that goes beyond religious and juristic knowledge consistent with the original spirit of inquiry that was brilliantly demonstrated by classical Islamic civilisation at its peak.

The Muslim Debate provides an opportunity for experimenting free thinking within the boundaries of Islam by engaging intellectuals, scholars, academics, analysts, and professionals in a dialogue to debate and determine a course of action in resolving issues faced by the Muslim community. The medium takes a multifaceted approach in its research with scholarly methodology and scientific inquiry and presents a holistic view to stimulate the thinking of Muslim masses.

It takes an initiative to address new challenges in the context of intellectual and scientific progress of the modern world by examining the contribution of Islam to thought, natural and social sciences and culture; with a view to inducing the Muslim community in securing a distinguished position in these fields.

The Muslim Debate forum embraces the famous Oxford style debate which has been practiced over the years by heads of states, intellectuals of highest calibre and renowned scholars throughout the world. The scheme revolves around a statement which is defended and opposed in a contest held and supervised by a moderator. Both the defence and opposition side consists of a single person each who is considered to be an expert on the issue at hand. Occasionally we will also invite guests to comment on the agenda, not to take sides but to contribute from their experiences on the subject matter. The readers are welcome to follow the stages through opening, rebuttal and closing to be able to vote for or against the motion. However the voting system is not restricted and the readers are encouraged to vote as many times as they change their mind.
We have gone live for the first time with the debate on "Is Islamic Finance Ready To Drive A State's Economic System?" on 2nd June 2014. Two experts are participating as the debater, i.e., for the motion Mr. Muath Mubarak, Head of Finance & Corporate Strategy at First Global Group – Colombo, Sri Lanka and against the motion Prof. Dr. Habib Ahmed, Shariah Chair in Islamic Law and Finance at School of Government & International Affairs, Durham University – Durham, United Kingdom. Asim Faheem, lecturer at University of Central Punjab, Pakistan is the moderator of this debate who is also Research Associate at MUSLIM Institute.

Islamic Finance has seen a massive growth in today's transforming global economic environment. However, the questions still remain as to if Islamic finance is mature enough to be implemented as a State's economic system? Or is it quite not ready yet to drive one? What are the other important challenges faced by Islamic finance keeping it from being a State's economic system? Can it survive as one while those challenges being present at the same time? Thus, these are some of the unanswered questions to which we shall see what our debaters have to say and eventually find answers to.
You are encouraged to participate by voting and also by sending your comments to the moderator who will then single out the most captivating ones for discussion on the forum at
The Muslim Debate Website.